Company history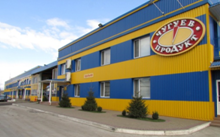 In 2010, the Chuguev-Product brand name and all associated product formulas were acquired by Private Enterprise "Viktor & K," an established food producer with massive experience in the industry. The acquisition took place thanks to, and was preconditioned by, the brand's high regional popularity, good product recognition and brand awareness dynamics as well as the original mayonnaise recipes.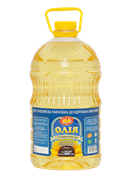 Initially, the brand's product range was limited to a selection of mayonnaise products of different caloric values as well as mustard. In 2011, the Chuguev-Product brand entered the Ukrainian sunflower oil market, introducing high-quality sunflower oil and making it available at an affordable price. Thanks to this move, a regional food brand, previously known in several Eastern regions of the country, has upscaled itself to a national level.

Along with its sunflower that soon became a market hit, Chuguev-Product mayonnaise and mustard started to make sales all over Ukraine. Around the same time, it was decided to complement the brand's mayonnaise lineup with a tomato product line. The pilot tomato product was the Classic tomato paste in glass jars, to be followed by its Chuguivska variety in disposable 70 g sachet packs. HoReCa buyers were offered a selection of ketchup varieties, packaged in a handy plastic bottle with a dispenser nozzle.
Later, in 2012, the demanding Ukrainian buyers witnessed another expansion of the brand's product range which then included several different types of pasta, canned green peas, sweetcorn, and squash spread.
The year 2013 was marked by the implementation of a HACCP-compliant (Hazardous Actions Critical Concepts Plan, ISO 22000:2007) quality and safety management system at the food processing facility associated with the Chuguev-Product brand. For the consumer, the HACCP sign is a guarantee of quality assurance that applies both to food raw materials and their processing.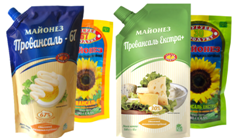 2014 saw the launch of a range of specialty tomato sauces (Ukrainian, Hot, Krasnodar-style, Satsebeli and Barbecue) to the most popular formulas. Their traditional taste and an affordable price tag made our tomato sauces quite popular.
At the beginning of 2015, a major redesign of several types of mayonnaise packages (mainly, doy-packs) was approved and undertaken, affecting the mayonnaise products Provencal-67 and Provencal Extra+. The new design made these products much more presentable and boosted their recognition and popularity among buyers.